2018 December Grant Award Recipients
In September 2017, it was decided that The Degen Foundation would restructure and remain a public charity but also become a supporting organization to the Arkansas Colleges of Health Education. We are pleased that our mission, "Providing for our region's healthcare needs by investing in practical solutions today with a vision for tomorrow" will most certainly be met with the graduation of the 2021 Inaugural Class of the Arkansas College of Osteopathic Medicine.
The Foundation is pleased to announce the following December 2018 Grant Recipients: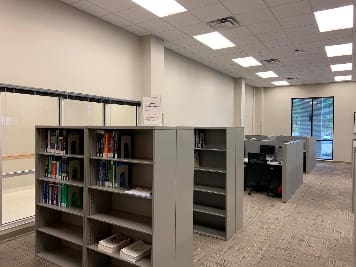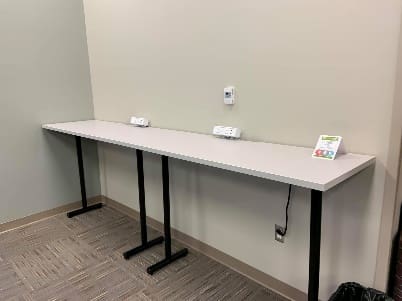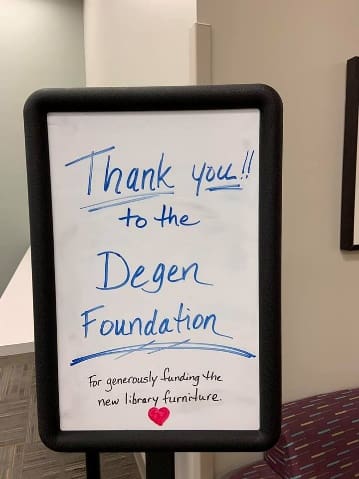 To start Year 2019 right, the Arkansas Colleges of Health Education's Medical Library applied for a grant to increase additional study space by adding traditional seating - eight individual study carrels and chairs; two standing desks for three desktop computers; electrical and network outlets to supply the new carrels and standing tables.
Left bottom picture: Elizabeth Wright (far left) Director of Library Services for ACHE and Connie Manning (far right), Assistant Medical Librarian, are seen with Jackie Krutsch, ACHE Executive Director of Development, David Craig, ACHE Chair, Board of Trustee and Rebecca Ameis, Director of Grants and Scholarships – as $16,289.26 Grant Award is presented.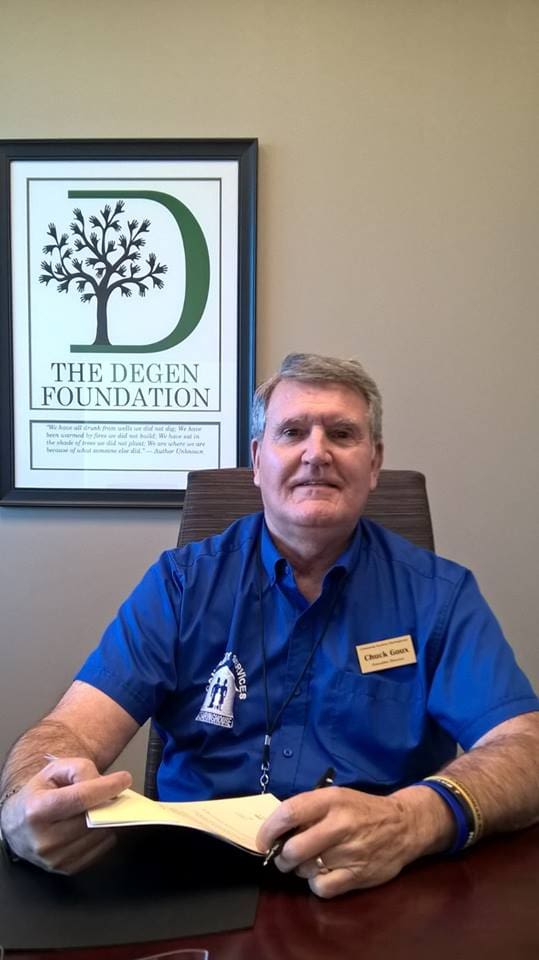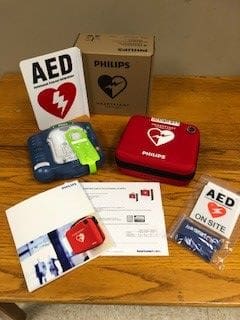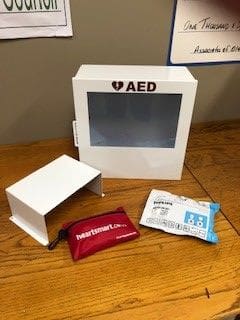 Mr. Chuck Goux, Executive Director of Community Services Clearinghouse (picture on left) signs the letter of agreement for the Degen Grant of $1,275.00 for the "Save a Life with AED" project. One AED unit will be purchased for the facility where two members of the staff are CPR certified and the remaining staff will train shortly. They Clearinghouse serves approximate 2,500 clients per month, mostly elderly over the age of 65. Their approximately 500 volunteers, mostly in that same age group, assist with the clients. Should a life-threatening situation occur, the AED unit will make a huge difference in the outcome and provide peace of mind to both staff and clients. The AED has already been installed!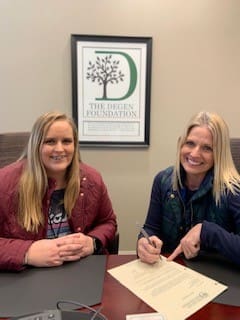 Meet Jessica Weindel, Registered Dental Assistant and Lisa Woodard, Director the Community Dental Clinic as they sign the Letter of Agreement to accept a $25,000.00 Degen Grant for their "Chairs for Care" project. The funds will enable the clinic to purchase a new over-sized dental chair to replace one that is over 30 years old and beyond repair. The Clinic is a partner with United Way and operates under the umbrella of the Crawford -Sebastian Community Development Council (CSCDC) - a community action agency whose purpose is to make improvements in the lives of low-income individuals, families and the communities in which they live, so that a great level of self-sufficient living can be achieved. The Dental Clinic is located at 3428 Armour Street in Fort Smith, AR!!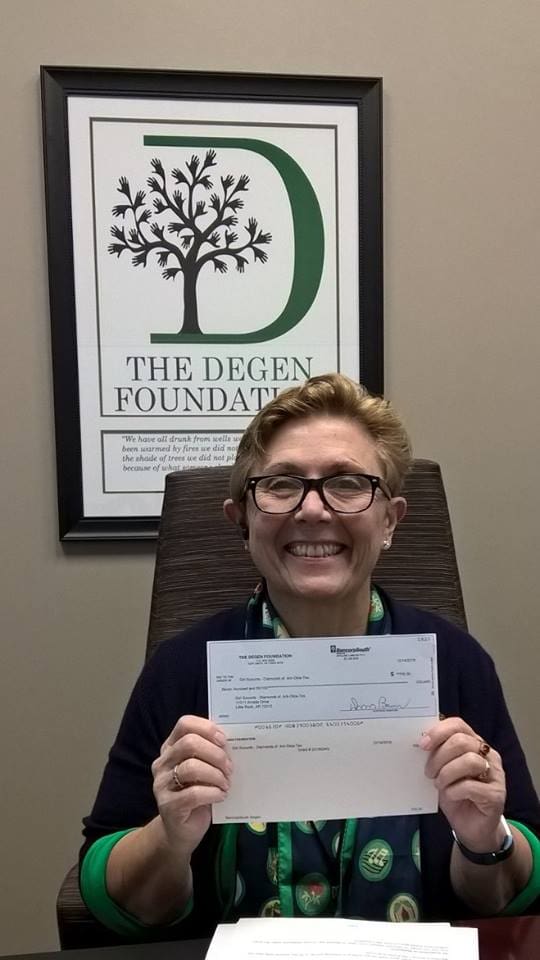 Lisa Hannon, new Development Officer for the Girl Scouts - Diamonds of AR, OK & TX, is all smiles while picking up the $700.00 check for the Degen Grant awarded this past December to help fund Camp Cahinnio's Outdoor Adventure Program. The Camp will provide a variety of activities such as Archery, Kick- boards, Canoes, Kayaks, Sailboat and Stand-up Paddle-boards. The Degen Foundation was able to provide funds for the following medical equipment: CPR & Lifeguard Masks, Replacement Lungs (24 pack) and CPR/First Aid Training Kits. We wish the Girl Scouts a very successful summer!! We know the girls will enjoy their stay.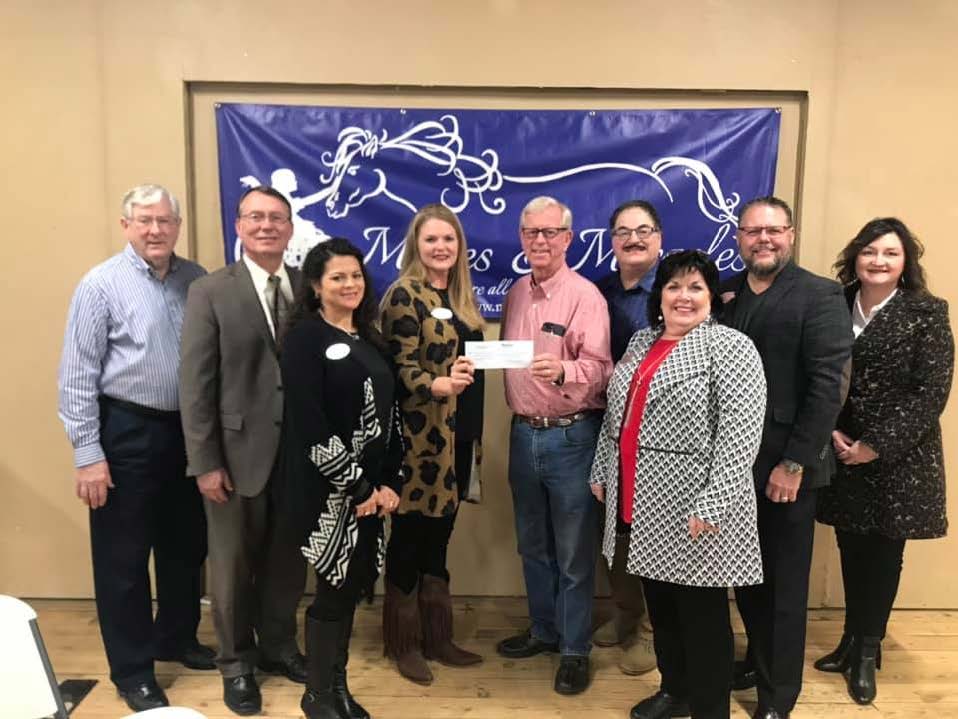 Manes & Miracles, a new nonprofit organization recently established at Chaffee Crossing received a $3,500.00 Degen Grant to build a wheelchair accessible ramp. Their mission is to provide equine assisted therapy to Veterans and people with disabilities and provide an environment where opportunity replaces limitation and children and adults learn the power of the words "I can." Bob Cooper, Vice Chair and Don Hutchings, Chair of PR Committee for the Degen Foundation were on hand to deliver the check to Jodi Kusturin, Executive Director and Board Members. For more information, please visit the Manes & Miracles Facebook Page. We can't wait to see this organization progress.