2021 Community Dental Clinic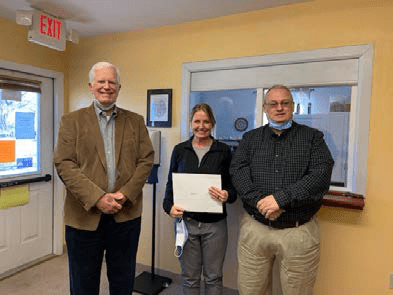 Tom Webb, Executive Director, Lisa Woodard, Clinic Director, Marc Baker, Executive Director of The Community Dental Clinic, and Rebecca Ameis, Director of Grants & Scholarships were on hand to present a $20,000.00 grant this week.
This grant will provide funds to add technology and equipment to the clinic which will include a new wall-mounted computer workstation computer and monitors in all four operatives. This will allow dentists and hygienists to access patient X-rays and other information while working with the patients. Chair side intraoral cameras and cordless prophy will be added as well for better patient diagnostics and dental care.