Degen Foundation Donation of Gifts
Over the 125 years of providing health care to the community, Sparks Regional Medical Center and the Sparks Foundation have been the recipients of many gifts that have furthered the mission to make available superior health services to the greater Fort Smith area. The Degen Foundation intends to continue but expand the type of assistance and services it will offer to our community.
The Degen Foundation is a 501(c)(3) tax exempt organization that relies on the goodness and kindness of those who wish to assist in improving the health and education of our community. We welcome your donations of gifts and assure you that they will be used to advance our ongoing mission of service to others.
We gladly accept memorials and honorariums for loved ones who have been or are special to you, in order for their memory to live on.
Thank you in advance for any consideration and should you have any questions, please feel free to contact us.
Gift Acceptance Policy
The Degen Foundation encourages and solicits current and deferred gifts from individuals, corporations, and foundations to secure its growth and mission. These policies and guidelines govern the acceptance of gifts by The Degen Foundation and provide guidance to prospective donors and their advisors when making gifts to The Degen Foundation. The Board of Directors maintains an Executive Committee for purposes of evaluating and monitoring gifts to The Degen Foundation. The provisions of these policies shall apply to all gifts received by The Degen Foundation. The Board of Directors does not authorize the acceptance of gifts that would jeopardize the financial, legal, moral integrity, or reputation of The Degen Foundation.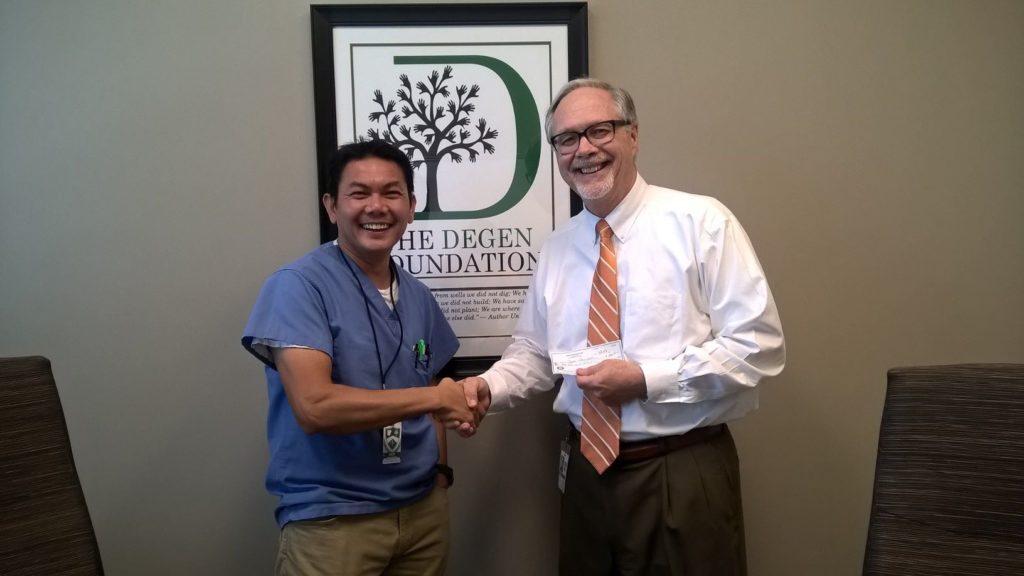 Degen Foundation Donation of Gifts Can Be Mailed To:
The Degen Foundation
PO Box 10366
Fort Smith, AR 72917
See how your donation of gifts are being used