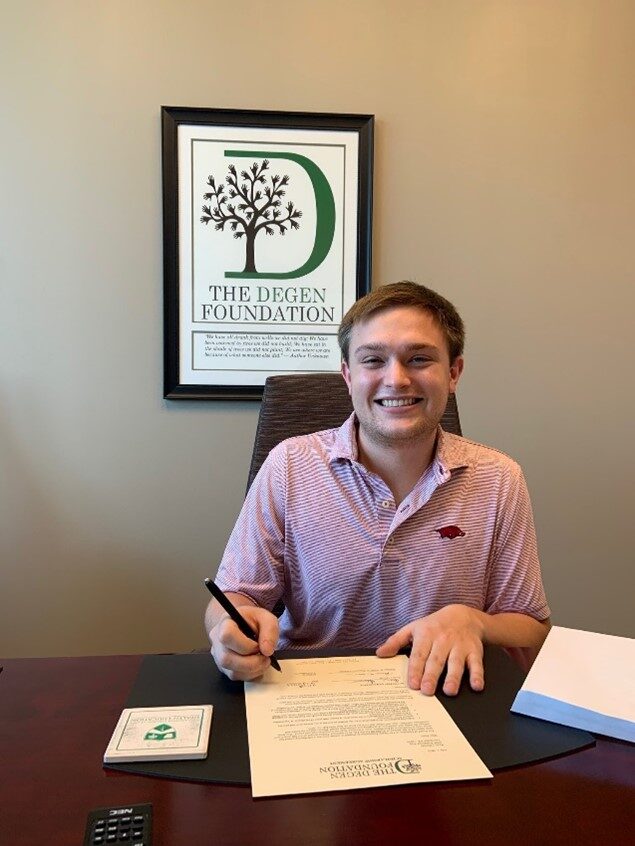 Ryan Hewett of Van Buren, AR is a previous Degen Scholarship winner who received his BSN from the University of AR in December 2021. He received a $3,000.00 scholarship to ASU to pursue his Master of Nursing degree in Nursing Administration at ASU.
Ryan worked at a behavioral health hospital in Fort Smith as a behavioral health tech and as a nursing assistant at a hospital in Northwest Arkansas during his time at the U of A.
"Through clinicals and work it only solidified my desire to help individuals as a nurse." Most recently, he has been working in the ICU at a level one trauma center for the past two years in North Carolina to gain needed training but is returning home to Arkansas to further his education and get his Master's degree.
We will see him return to the River Valley area and practice his expertise upon graduation! Congratulations, Ryan!