2021 December Grant Award Recipients
The Degen Foundation announces Grant Awards for December 2021 Cycle
Fort Smith, AR (January 31, 2022) – The Degen Foundation is pleased to announce the following nonprofit organizations who received grants totaling $53,912.52
Tom Webb, Executive Director, Lisa Woodard, Clinic Director, Marc Baker, Executive Director of The Community Dental Clinic and Rebecca Ameis, Director of Grants & Scholarships were on hand to present a $20,000.00 grant this week. This grant will provide funds to add technology and equipment to the clinic which will include a new wall mounted computer workstation computer and monitors in all four operatives. This will allow the dentists and hygienists to access patient x-ray and other information while working with the patients. Chair side intraoral cameras and cordless prophy will be added as well for better patient diagnostics and dental care.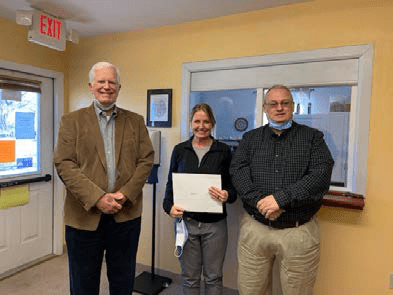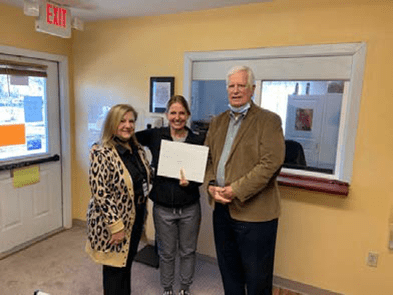 Tom Webb, Executive Director of Degen, Patti Kimbrough, Executive Director of The Good Samaritan Clinic, and Rebecca Ameis of Degen were all smiles to present a $25,000.00 grant in order for the Clinic to purchase a cohesive, comprehensive, and up-to-date information system with hardware, software, networking, and communication components. According to Ms. Kimbrough, the Clinic serves over 5,000 patients annually in the River Valley, primarily in the 18-65 age group. (See below)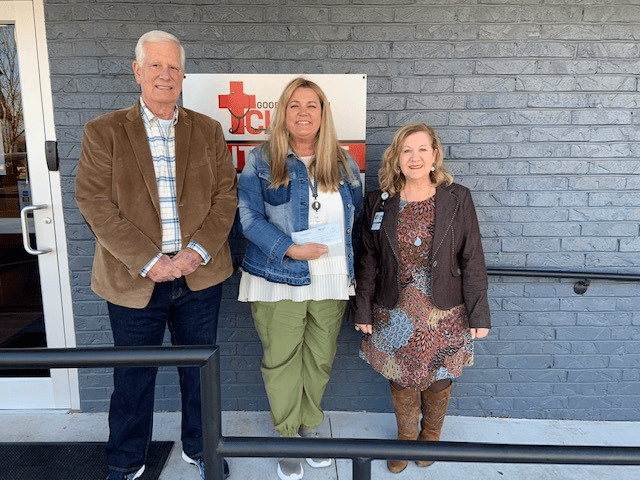 Another very important nonprofit in our area is The Hamilton Center for Child Advocacy formerly known as Hamilton House. They were presented a grant for $4,718.52 to be used to equip their play therapy room with updated equipment and purchase journaling tools for child victims of sexual abuse. Tom Webb, Laurie Burnett, Executive Director, and Rebecca Ameis were on hand to deliver the good news.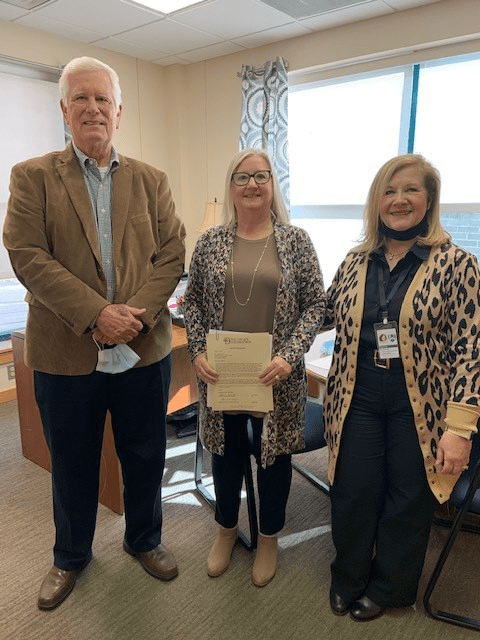 Last but not least, the Gregory Kistler Treatment Center received a $4,194 grant award to purchase new cellphones and Otter box cases to be utilized daily by the CES Waiver department, the administrative office and nurse. Below, Jennifer Kistler is seen signing the agreement letter.