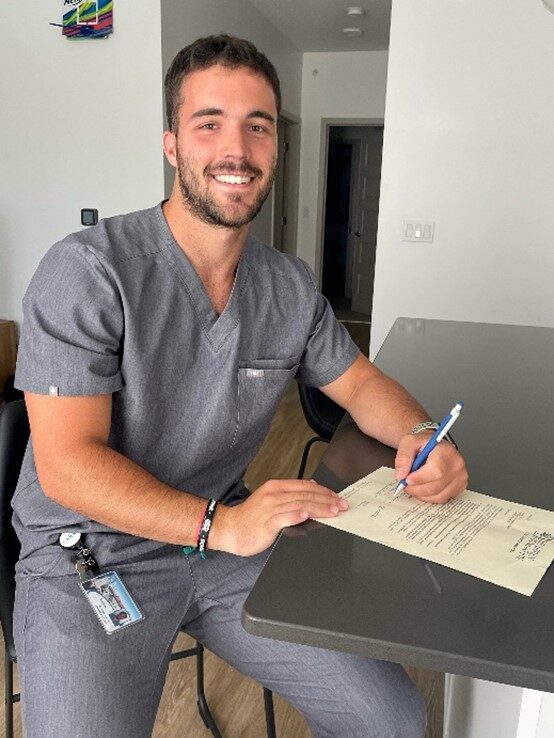 Meet Connor Catron of Van Buren, AR - a previous winner of a Degen Scholarship. After graduating from UAFS in 2020, he now attends the University of Missouri School of Dentistry in Kansas City to work on his DDS degree. He received a $3,000.00 scholarship for the F23-S24 semesters. He plans to graduate in Spring 2025.
Connor was able to assist in surgery, sterilize and prepare trays, and help with patient flow while working with Dr. Pierce Osborne of Fayetteville. There he showed his professional conduct and ambition to become a dentist while observing the lasting impressions that dentists have on their patients.
"Getting the chance to observe many different dentists and their specialties, helped solidify my decision to become a dentist. He will hopefully return to the River Valley area to practice. Come on back, Catron! We need you right here!